HS Plug-in Hybrid
The MG HS Plug-in Hybrid, a cutting-edge crossover that seamlessly combines electrification, versatility, and contemporary design. As MG's flagship plug-in hybrid vehicle, the HS Plug-in Hybrid offers an eco-friendly driving experience without compromising on style or functionality.
View pricing options
The MG HS Plug-in Hybrid combines the power of an internal combustion engine with the efficiency of an electric motor. With its plug-in hybrid powertrain, it offers a seamless transition between electric and hybrid driving modes. The electric motor provides instant torque and smooth acceleration, while the internal combustion engine extends the driving range, making it suitable for both short daily commutes and longer trips. The intelligent hybrid system optimizes fuel efficiency.
Exterior Design
With its sleek and modern design, the MG HS Plug-in Hybrid stands out on the road. The aerodynamic lines, bold contours, and distinctive front grille create an aura of sophistication and innovation. LED headlights and taillights add a touch of elegance, while the commanding stance and refined details showcase its crossover appeal. The HS Plug-in Hybrid represents a harmonious blend of eco-consciousness and captivating aesthetics.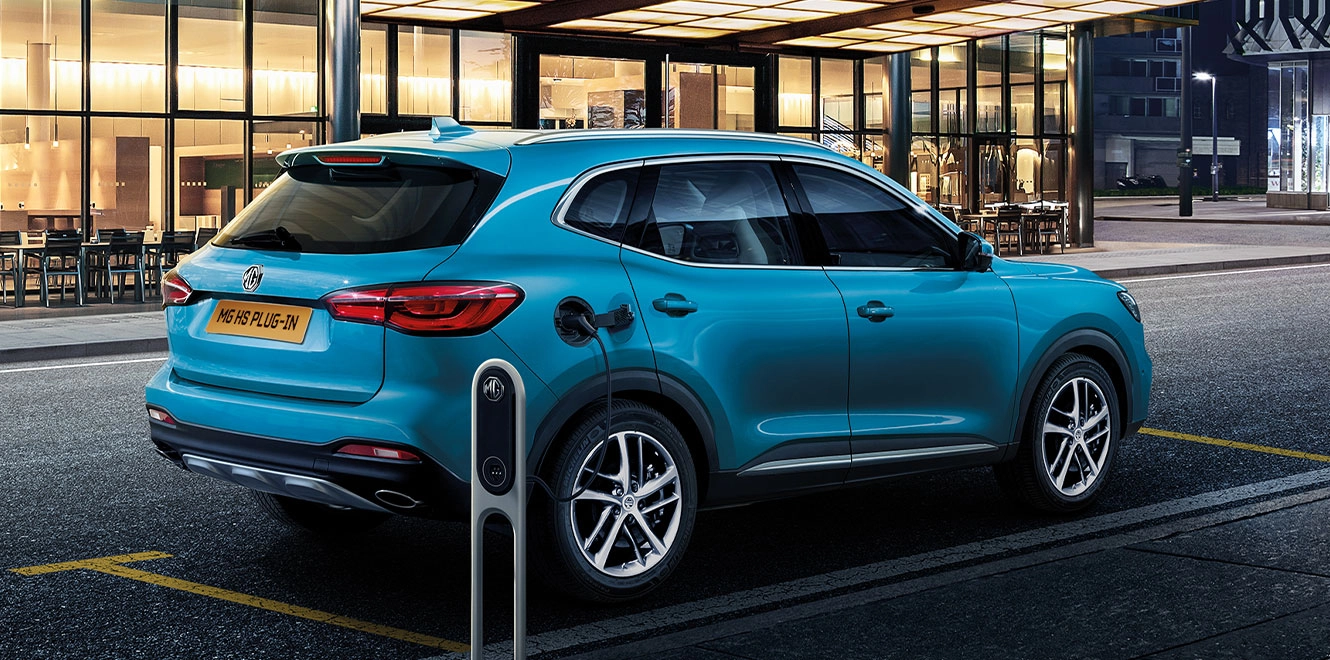 SE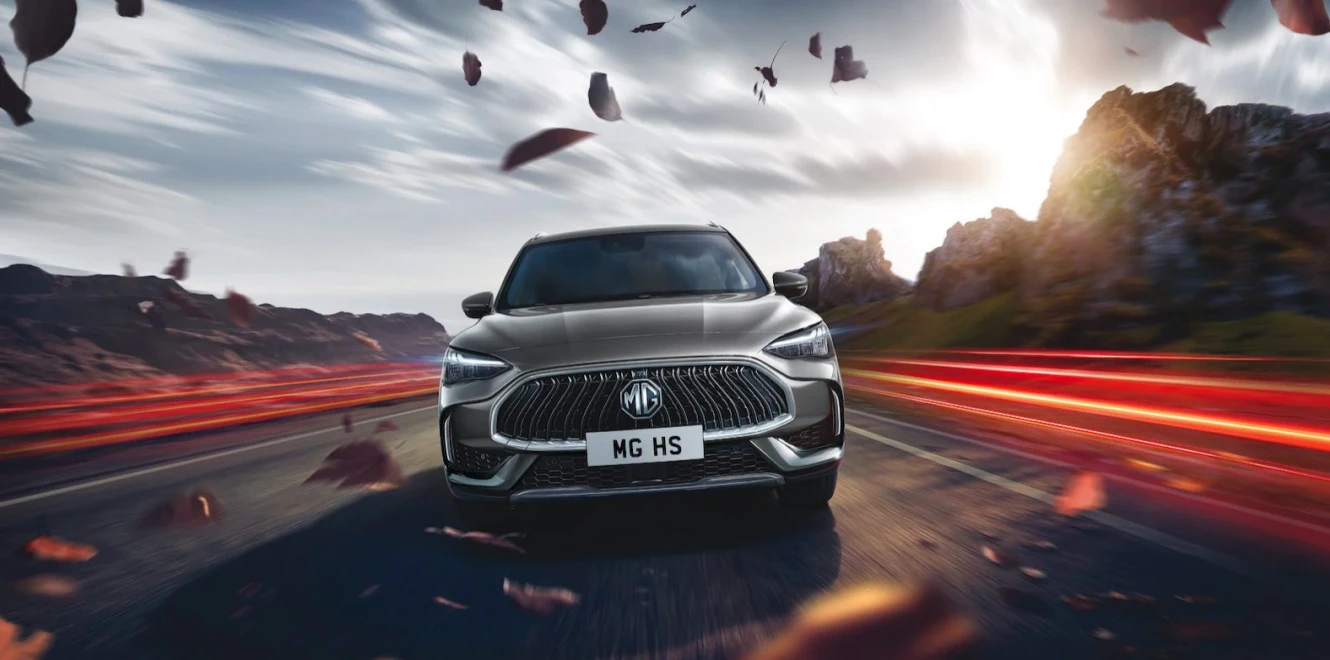 Trophy
Designed with versatility in mind, the cabin offers ample room for both passengers and cargo. The use of premium materials, meticulous craftsmanship, and ergonomic seating ensure a comfortable and luxurious experience. Advanced technology features, including an intuitive infotainment system and connectivity options, keep you connected and entertained throughout your journeys.
SE
Trophy