Cyberster
An exciting new chapter for MG has begun with the announcement that their much anticipated all-electric sports car, MG Cyberster, will be going into production and is expected to arrive in the UK in summer 2024. Pricing, performance figures and full specifications are yet to be announced. Contact MG Croydon to register your interest.
View pricing options
This high-performance, technologically-advanced EV demonstrates MG's desire to create electric cars that will engage and exhilarate. Performance values to be advised.
Exterior Design
Signature exterior highlights – envisioned by the company's London-based design team lead by Carl Gotham, includes a distinctive low nose and curvaceous rear haunches, as well as striking new features including scissor doors and a Kammback tail.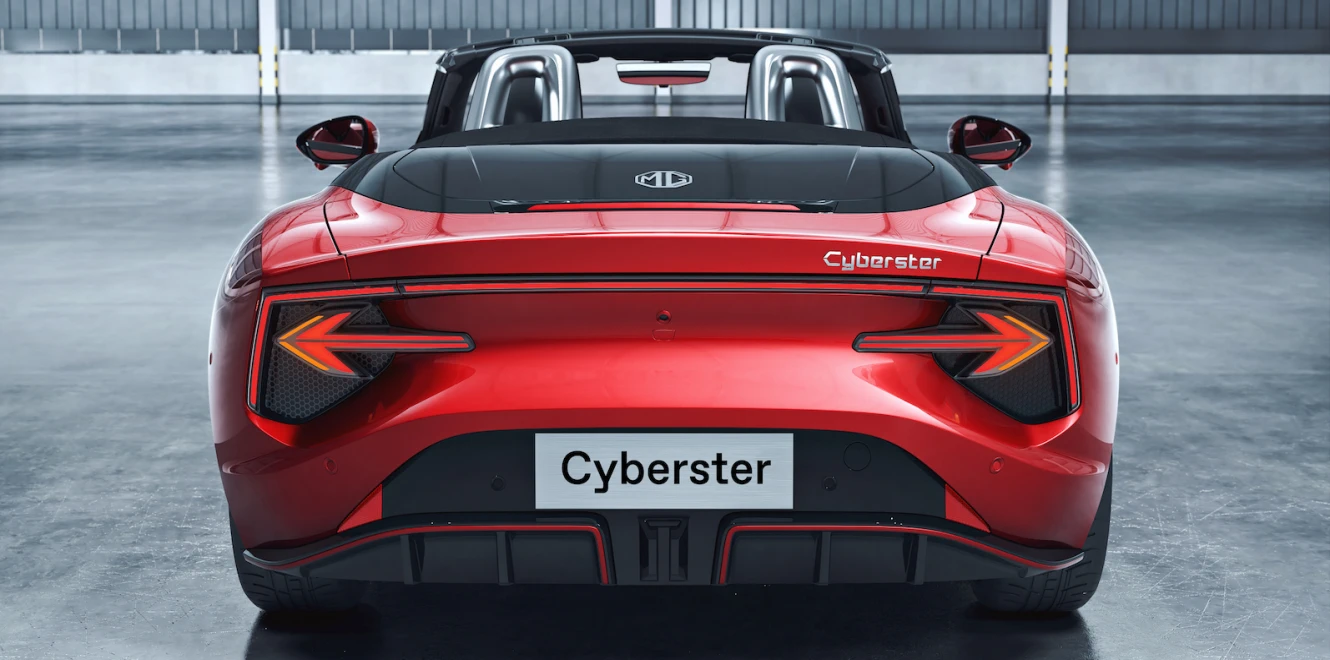 Cyberster
Drawing inspiration from the company's heritage, Cyberster's bold styling combines contemporary design with distinctive touches that call on MG's rich history as a renowned manufacturer of exciting, engaging convertible sports cars. Contact MG Croydon to register your interest.
Cyberster