5 EV Long Range
An all-electric vehicle that combines the practicality of a spacious estate with the benefits of eco-friendly driving. Building upon the success of the MG5, the Long Range version offers extended driving range capabilities, making it an ideal choice for those seeking an electric vehicle with ample cargo space and the ability to cover longer distances on a single charge.
View pricing options
The MG5 EV Long Range is powered by a larger-capacity battery pack, allowing for an extended driving range compared to the standard MG5 EV. With this increased range, you can confidently tackle longer journeys without the need for frequent charging stops. The electric powertrain delivers smooth and instant acceleration, providing an engaging driving experience while minimizing emissions and environmental impact.
Exterior Design
The MG5 EV Long Range features a sleek and modern design that seamlessly blends form and function. With its aerodynamic profile, bold character lines, and distinctive front grille, the MG5 EV Long Range commands attention on the road. The integration of LED lighting elements adds a touch of sophistication, while the spacious rear cargo area ensures practicality for everyday needs or larger adventures.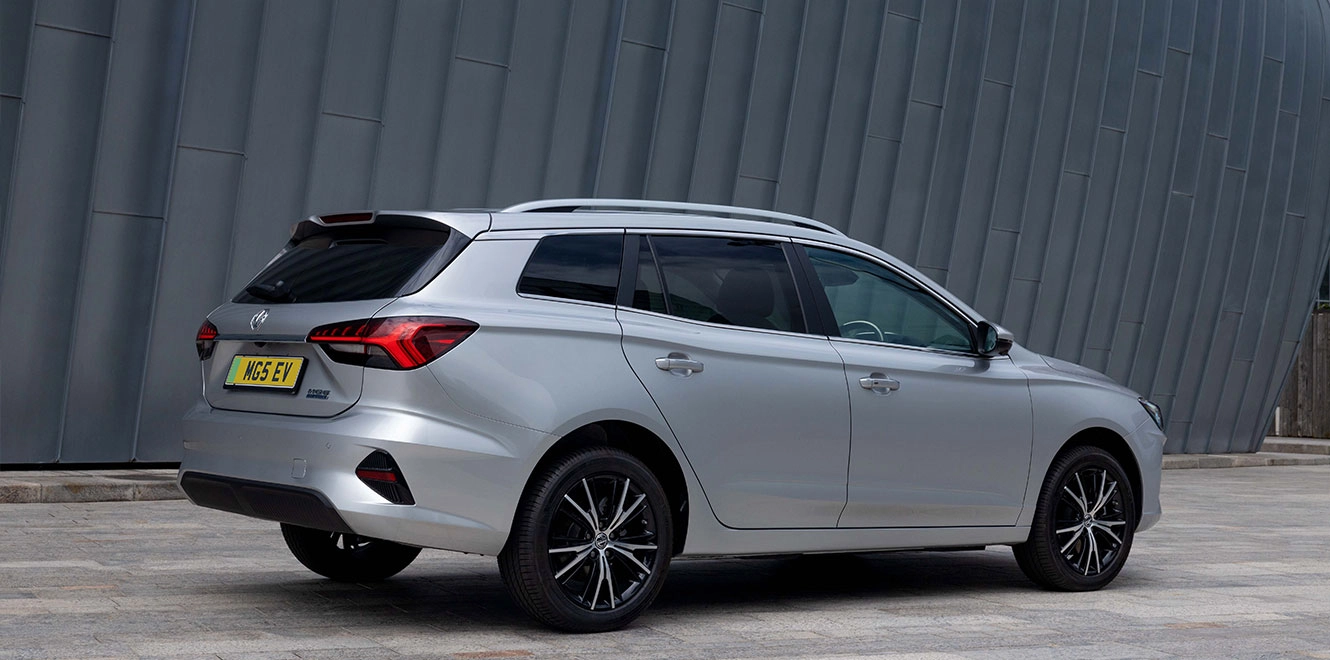 SE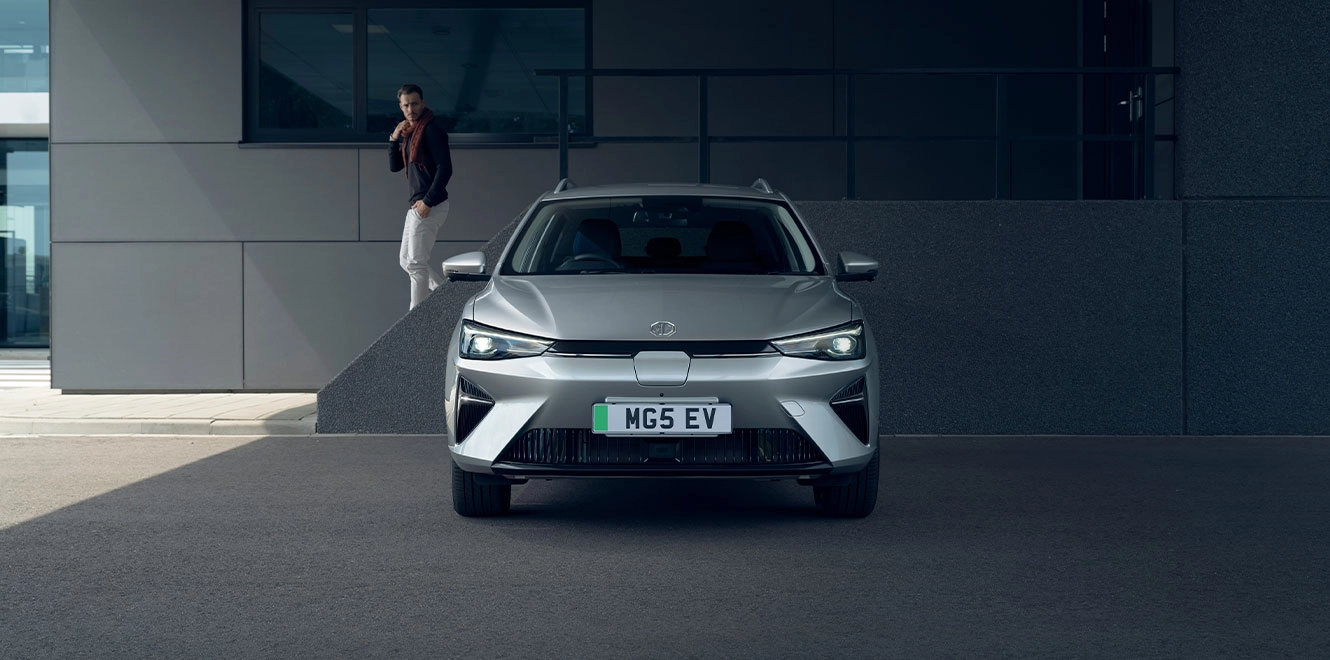 Trophy
The estate body style offers ample room for both passengers and cargo, making it an ideal choice for families or those with an active lifestyle. The high-quality materials and thoughtful finishes create a comfortable and inviting atmosphere. The MG5 EV Long Range also incorporates advanced technology and connectivity features, providing seamless integration with your digital life.
SE
Trophy