4 EV Xpower
All-New MG4 EV XPOWER is the first of the next generation of high-performance hatchbacks. Its 64kWh battery produces a maximum power of 435PS (320kW) accelerating from 0 - 62 mph in 3.8 seconds.
View pricing options
Through a combination of the new 18" Cyclone Wheels, larger front and rear brake discs, and new sports calipers, MG4 EV XPOWER can decelerate from 62 - 0 mph in just 33.9 metres.
Exterior Design
MG4 EV XPOWER features a brand-new all-wheel drive system delivering improved traction, stability and enhanced safety with active braking on the inside wheels.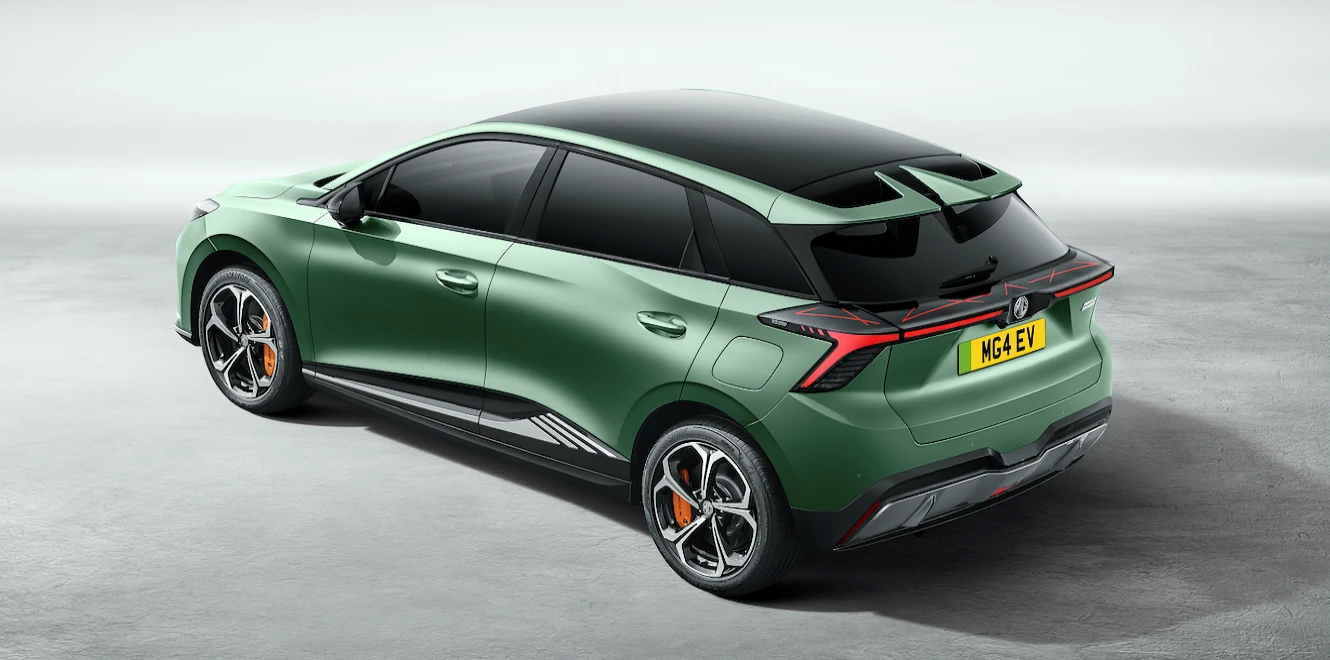 4 EV XPOWER
Within the floating 10.25" colour touchscreen, MG4 EV XPOWER includes track mode display featuring data analysing vehicle performance, power distribution, speed/time, G-Force, steering angle, and throttle.
4 EV XPOWER