MX-5 Rf
The Mazda MX-5 RF (Retractable Fastback) is a stunning and unique variant of the iconic MX-5, offering the exhilarating driving experience of a convertible with the added convenience of a retractable hardtop. With its sleek and sophisticated design, exhilarating performance, and the ability to enjoy open-air motoring or a coupe-like driving experience at the touch of a button, the MX-5 RF embodies the perfect blend of style, versatility, and driving pleasure.
View pricing options
The Mazda MX-5 RF delivers an exhilarating performance that matches its captivating design. With its lightweight construction, precise handling, and responsive engine options, the MX-5 RF offers a dynamic driving experience that combines agility, speed, and sheer driving pleasure, allowing drivers to truly connect with the road and enjoy the thrill of top-down motoring in a stylish and versatile package.
Exterior Design
The Mazda MX-5 RF stands out with its stunning and innovative retractable hardtop design. Combining the classic lines of the MX-5 with the added convenience and sleekness of a hardtop, the MX-5 RF captivates with its dynamic profile, aggressive front grille, and the ability to transform from a coupe to a convertible at the touch of a button, making it a head-turning and versatile sports car.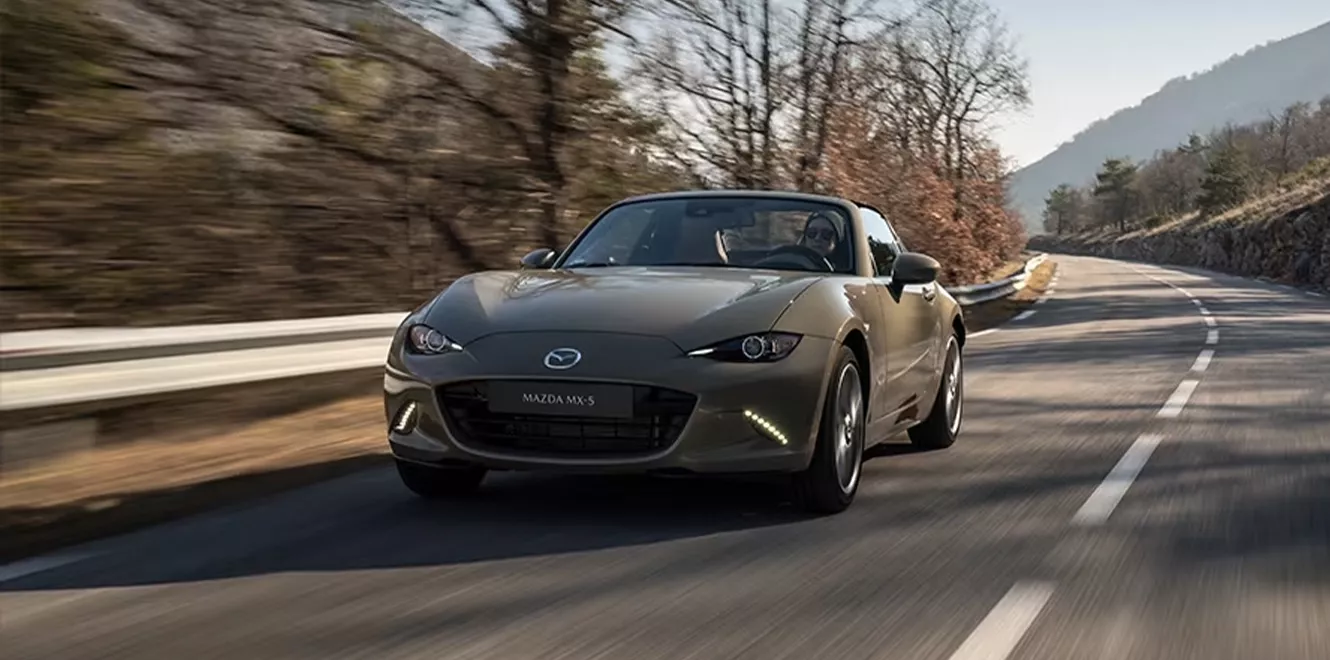 Prime-Line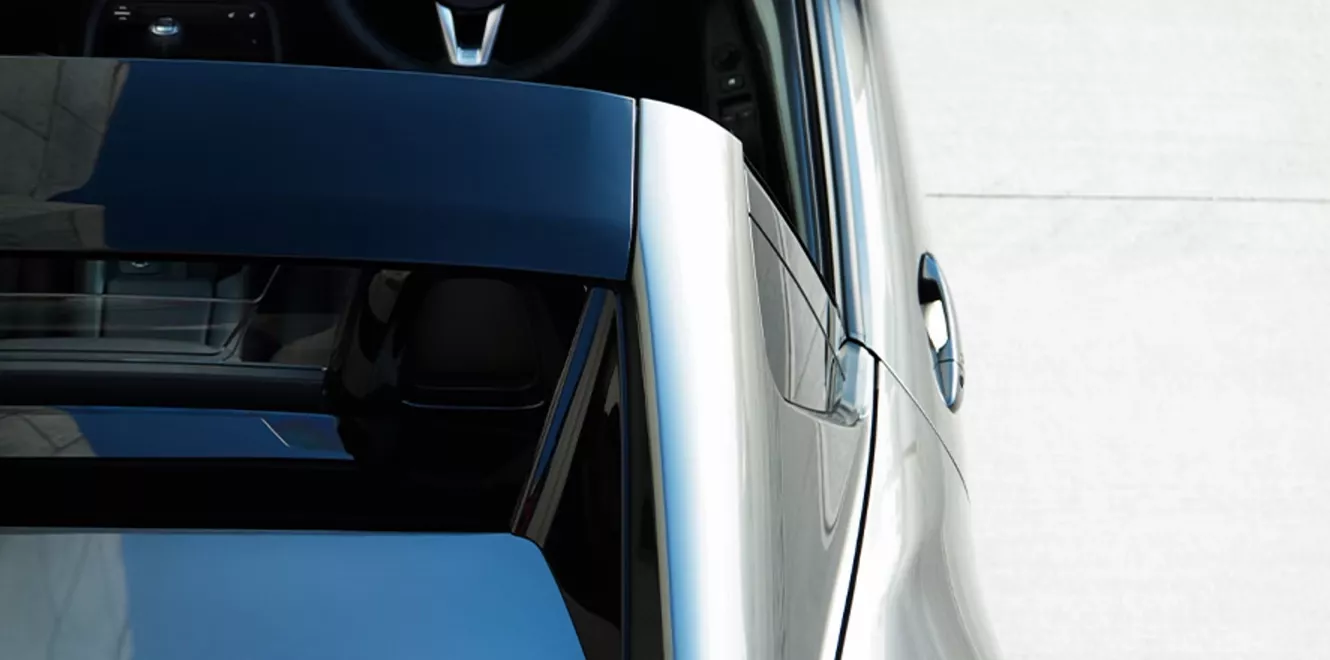 Exclusive-Line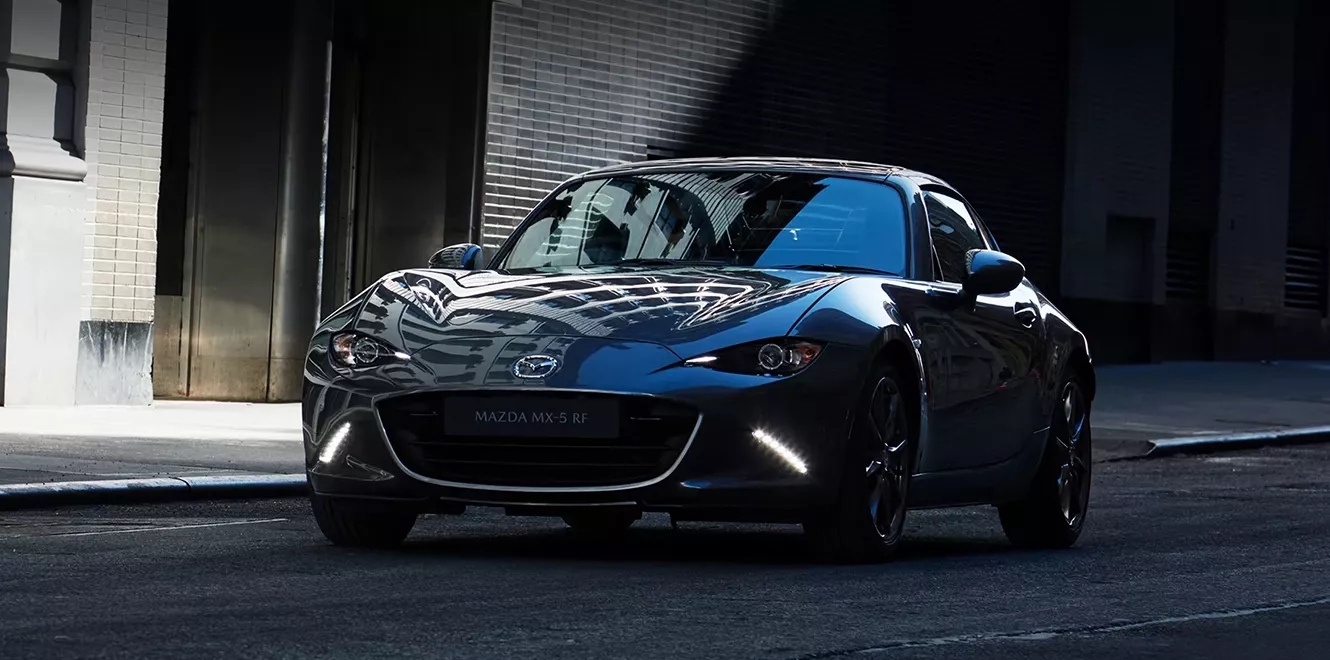 Homura
The interior of the Mazda MX-5 RF showcases a driver-focused and sporty design, creating an immersive and engaging cockpit. With its supportive seats, well-placed controls, and premium materials, the MX-5 RF offers a comfortable and purposeful cabin space that enhances the driving experience, allowing drivers to fully enjoy the thrill of open-air motoring or the refined ambiance of a coupe-like environment.
Prime-Line
Exclusive-Line
Homura