3 Saloon
The Mazda3 Saloon is a sleek and sophisticated compact sedan that offers a blend of style, performance, and refinement. With its elegant exterior design, well-crafted interior, and advanced technology, the Mazda3 Saloon delivers a premium driving experience for those seeking a compact sedan that stands out in both aesthetics and driving dynamics.
View pricing options
The Mazda3 Saloon offers an exhilarating and dynamic performance that makes it a standout in the compact sedan category. With its responsive handling, precise steering, and available powerful engine options, the Mazda3 Saloon delivers an engaging driving experience that balances sportiness with comfort, making it a joy to drive on both city streets and open highways.
Exterior Design
The Mazda3 Saloon showcases a sleek and elegant exterior design that captivates with its flowing lines and sculpted contours. With its bold front grille, striking LED headlights, and harmonious proportions, the Mazda3 Saloon makes a distinct visual statement, exuding a sense of sophistication and modernity on the road.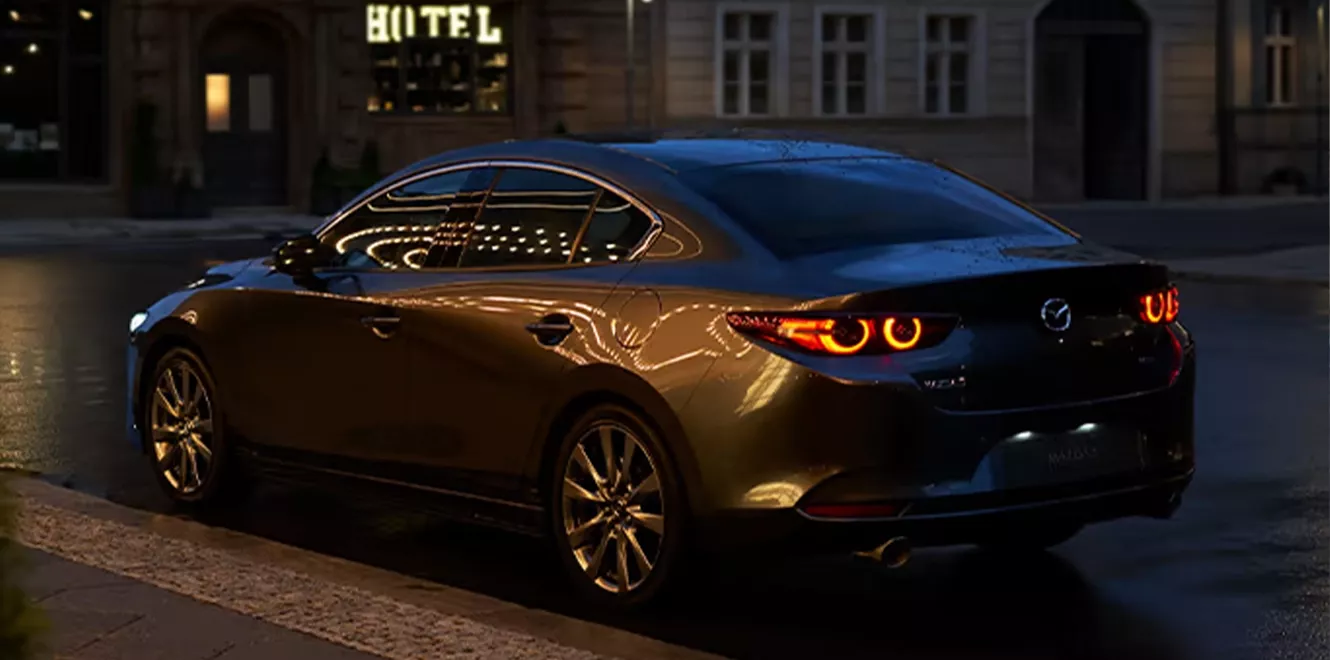 Exclusive-Line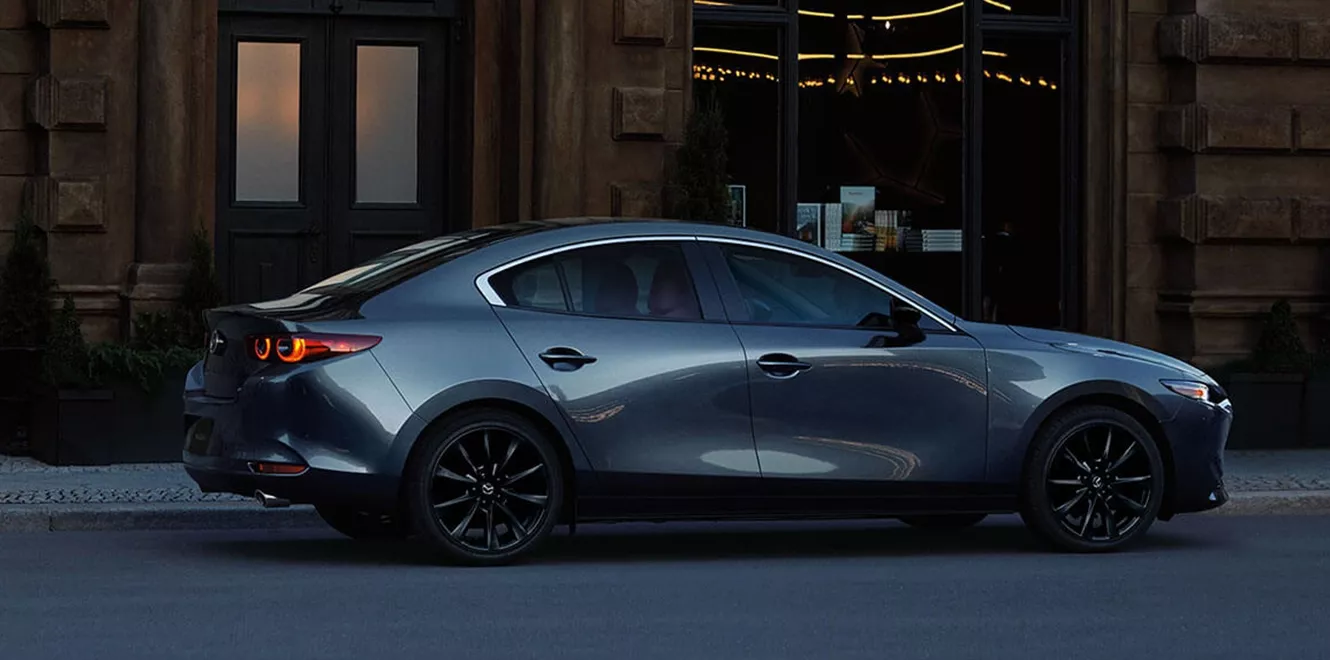 Takumi
The interior of the Mazda3 Saloon exudes a sense of refinement and craftsmanship, creating a comfortable and inviting cabin space. With its high-quality materials, ergonomic design, and attention to detail, the Mazda3 Saloon offers a sophisticated environment that enhances the driving experience, while incorporating advanced technology features that provide connectivity and convenience for both the driver and passengers.
Exclusive-Line
Takumi